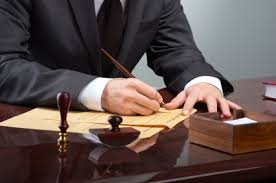 Probate–How to Avoid It. Avoiding Probate. Probate, which is the legal process of settling an individual's estate at the time of death, was primarily set up to protect the interests of family members who have legal claims to the properties and assets of the deceased. It also aims to validate the authenticity of the deceased person's last will and testament and protect the executor of the will from possible lawsuits.
However, Probate usually involves a considerable amount of time and money. The entire probate process may take a minimum of six months and in several places such as Probate in Valencia, California it means having to allocate 4-8% of the total value of the property towards taxes and attorney fees.
Therefore, It is understandable that a lot of people want to avoid going through the probate process as much as possible. They want to keep the act of settling an estate as simple, inexpensive and efficient as possible. For this reason, most individuals are seriously considering the benefits of setting up a living trust.
Also, this refers to the process of transferring the ownership of one's estate or property to a private trust which he himself controls and that he can revise any time he wants. He then names specific trust beneficiaries as well as a trustee, who will execute the stipulations of the trust at the time of the person's death. Setting up a living trust involves less money than going through probate and the execution of this trust takes considerably less time. In addition, a living trust protects the person's privacy since it is a private transaction unlike probate, which is a public process.
In trying to avoiding probate, it is important to name beneficiaries for all of your assets to ensure that none of them will fall into the control of probate court upon death. It may be best to consider the opinion of a good probate lawyer before taking the first steps in setting up your own living trust.
Mortensen Law
Tax, Trust & Estate Attorneys, P.C.
24300 Town Center Drive Suite 390
Valencia, CA 91355
(661) 799-8035
(661) 799-8838 fax