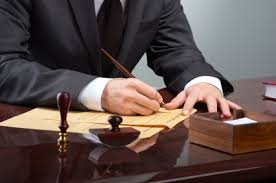 What You Need to Know About Probate in California. In some states, probate is free of charge. This is not the case in California, though. According to California law, the price of probate is determined by the cost or value of the estate. If you do not know much about probate, you should find help from an attorney. A probate lawyer should be able to help you determine the costs and fees involved.
Interestingly, Probate involves court fees which are determined by the state law. These fees may range from several hundred dollars to more than a thousand dollars. Aside from court fees, there are also personal representative or executor fees. Just like court fees, these are also determined by the state law.
Also, personal representative or executor fees may be fixed or equal to a certain percentage of the value of the estate. The state may dictate a price that it deems to be rational. However, the personal representative or executor may still charge for extraordinary fees for any services rendered beyond the basic probate services.
Furthermore, you will also need to pay for attorney's fees. Just like the previous fees, this, too, is determined by the state law. It is also quite similar to personal representative or executor fees. With attorney's fees, your attorney may charge you for extraordinary fees for the services he rendered beyond the rudimentary probate services.
In addition, there are accounting, appraisal and business valuation, and bond fees. Accounting fees generally depend on the total value of the estate as well as the type of assets owned. For example, a small estate with twenty-five different bonds and stocks may have higher accounting fees compared to a large estate with a bank account and a residence.
Nonetheless, if the estate is on a state or federal level, or it is taxable, these fees may include preparation and filing of estate tax returns. This will only occur, however, if the lawyer does not prepare or file the returns.
Appraisal and business valuation fees are essential to determine the values of personal property, business interests, and the real estate. Business valuation fees may cost a few thousand dollars; but appraisal fees for private property may cost several hundred or thousand dollars. Personal property may include jewelry, art collections, cars, boats, and antique pieces.
Bond fees, on the other hand, are determined by the Last Will and Testament. Before a personal representative or an executor is named, he has to pay for a bond that is dictated by the probate judge.
Furthermore, there are miscellaneous fees involved. These fees can cover postage, mail notices, personal property insurance, costs of shipping of personal property, and costs of moving private property.
Mortensen Law
Trust & Probate Attorneys, P.C.
22807 Lyons Avenue
Newhall, CA 91321
www.mortensenlaw.com
Santa Clarita Probate Attorney